Meet the board of trustees
Chair of the board of Trustees
Tom has worked in many different public sector and VCSE roles for more than thirty years around homelessness, addiction, mental health, community development, and the criminal justice system.
As a commissioner in Lancashire, he worked with service users to establish the Lancashire User Forum and then set up Red Rose Recovery to build capacity in the recovery community across the county. He is committed to social justice and creating opportunities for people to grow together.
Tom is an innovator and always looks for new opportunities to support more inclusive communities.
Treasurer of the Board of Trustees
 Dr John Richmond is a General Practitioner who specialised in Substance Misuse and was a Forensic Physician and Sexual Offences examiner over a 17 year period. He also worked as a Prison GP. He now works for the University of Central Lancashire as a Senior Clinical Lecturer.
He was a founder of Delphi Medical Consultants, a trainer for the Royal College of General Practitioner's Substance Misuse and Alcohol Treatment courses and a Father of three.
He is a keen amateur musician and music producer and works consistently at keeping fit and healthy.
He believes strongly in the power of culture over statistics and that the reasons for everything we do are found in the stories we tell.
Member of the Board of Trustees
Clare has over 20 years experience in PR and Media working across corporate, consumer, charity and celebrity accounts.
Since moving from London she has worked as a journalist and produced and presented 2 local radio shows.
Involved with the LUF since 2011, Clare has been a Trustee of Red Rose since it's inception and organised the launch and press around the first locality workers.
She has a Post Graduate Diploma in Psychotherapy and Counselling from UCLAN (BA Hons in English and History from University of Leeds) and is a qualified NLP Practitioner.
Member of the Board of Trustees
Bob has worked in around two dozen countries over the last 40 years in a variety of senior management roles, including Chief Executive Officer and Chief Financial Officer, mainly in financial services as a Chartered Accountant. 
Bob brings significant experience of operating at Board level since 1991 and is currently a non-executive director of three quoted companies
Bob's experience and achievements include the creation of innovative businesses such as egg.com and smile.co.uk and carries a passion to be a part of businesses that are making the world a better place for customers, staff, shareholders and other stakeholders.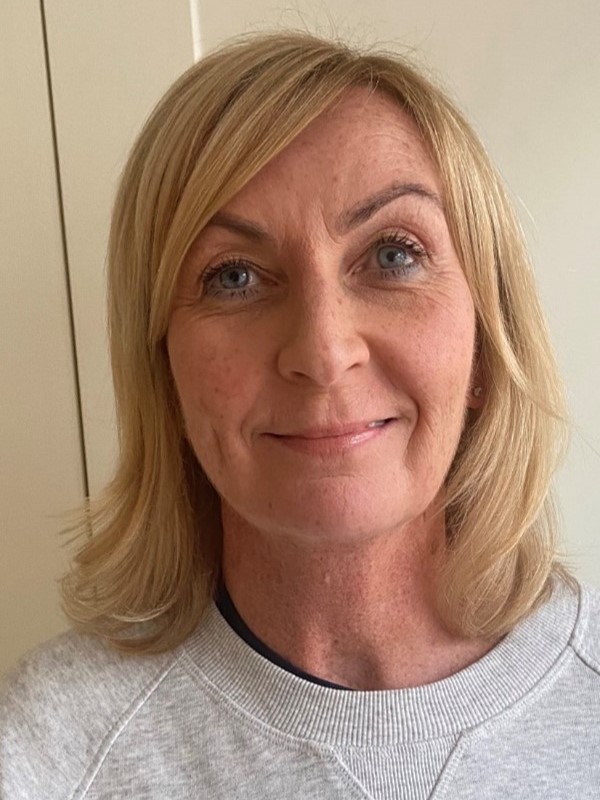 Member of the Board of Trustees
Sarah is a qualified social worker and has worked for Lancashire County Council and Blackburn with Darwen Borough Council for over 35 years, in various roles.  Her main area of expertise is Safeguarding, in relation to children and families and vulnerable adults. 
Sarah spent 30 years working in Children's Services supporting children, young people, and their families to live as safely, happily, and healthily as possible.  In 2017 Sarah transitioned from Children's to Adult Services in order to lead on the areas of Adult Safeguarding, Mental Health, Learning Disability and Deprivation of Liberty Safeguards.  She was also the nominated Principal Social Worker, leading on practice improvement for Adult Services.
Sarah is passionate about working in a collaborative way to ensure that vulnerable adults are protected and supported to live safe, happy, and fulfilling lives. 
Vice Chair of the Board of Trustees
Amanda Webster is a Solicitor in commercial practice and a Director of law firm Harrison-Drury, based in Lancashire and Cumbria.  During her legal career, spanning some 35 years, she has developed specialisms in regulatory law and commercial litigation. She is the Training Principal for the practice and Head of Professional Development, supporting the recruitment and development of the next generation of Lawyers.
Amanda has combined her legal career with service in the public and charitable sectors. She is a Deputy District Judge, sitting in the Civil and Family Courts and a Chair of the Police Appeals Tribunal. She is also a Lay Member of the General Optical Council's Fitness to Practice Panel and a member the Quality Assurance Board of the Witness Intermediary Scheme and its Lead for Quality Assurance.
Her role as Vice Chair of Lancashire Police Authority and later, Assistant Police and Crime Commissioner, saw her focussing on effective service design and partnership working to improve criminal justice and protect vulnerable people. She has maintained a similar focus in her role as a Trustee of Red Rose Recovery, a charity providing peer led support to improve the lives of those in recovery.
The threads that weave through Amanda's professional life demonstrate her commitment to the principles of fairness, social justice, equality of opportunity and access  to justice for all members of society.
Member of the board of Trustees
Neil retired from the Lancashire Constabulary as a Chief Superintendent and Divisional Commander in April 2009, with 36 years operational policing and organisational management experience. During his police career Neil worked across all areas of Lancashire as a Senior Detective with direct responsibility for the Investigation of Serious, Series and Complex Crime.  As a Senior Investigating Office and latterly as the Divisional Commander of the East Lancashire Policing areas. Neil has extensive operational and managerial experience of Public Protection investigations including Child Protection, Domestic Abuse and Sexual Exploitation.
Presented with the Queen's Nursing Award for 'Innovation' for his contribution to working with young and adult offenders with drug and alcohol addictions. This award recognised the commitment to the collaborative partnership working of public private and voluntary sector organisations to achieve positive outcomes for people with a drug and alcohol challenges.
During 2009 to 2012, Neil worked as an independent senior advisor, to the Home Office and Ministry of Justice to develop the National Integrated Offender Management Key Operating Principles, and National Self-Assessment Tool Kits; Statutory and Non Statutory Criminal Justice Agencies now extensively use these. This work enabled Neil to develop an extensive and wide-ranging professional network across the public, private and voluntary sector on a National footprint.
He is currently supporting NHS England – as the Strategic Lead for Multi Agency Development for the Integrated Care System(ICS) across Lancashire and South Cumbria with National leadership responsibility for Suicide Prevention. Neil is an active community volunteer he has been the Chairman of Red Rose Recovery Charity Board of Trustees Chairman for the past 5 years.
Member of the board of Trustees
Steven is a Senior Practitioner of the Lived Experience Team (LET) at Empowerment Charity, leading across the Prison Leavers Programme, ADDER and Lancashire Changing Futures.
Steven brings significant lived and professional experience to the Board, spending the large majority of his life in and out of prison; offending and abusing substances until entering recovery in 2016.
Steven also sits on a number of Strategic Boards, involved in co-production processes across a variety of services and regularly undertakes public speaking around his own lived experience, whilst discussing and endeavouring to overcome the challenges that continue to be faced by those who are most disadvantaged.
As a past volunteer and employee of Red Rose Recovery, Steven has a strong understanding of the services and levels of disadvantage that the people RRR support. His presenece on the board ensures the voice of lived experience is heard at a strategic level, to influence and drive forward system change for people who multiple disadvantage
Member of the board of Trustees
Derek has worked in the addiction field for over 17 years. His work has involved many new projects including the Reduction And Motivation Programme (R.A.M.P) where Derek started his career as a volunteer.
Derek himself is a recovering addict and brings this lived experience to all that he does. As a qualified therapist Derek for the last 11 years has run a successful private practice where he specialises in addiction issues. Derek currently manages Acorn Academy, a training and development service helping marginalised members of the community to enjoy the fruits of education and personal development.